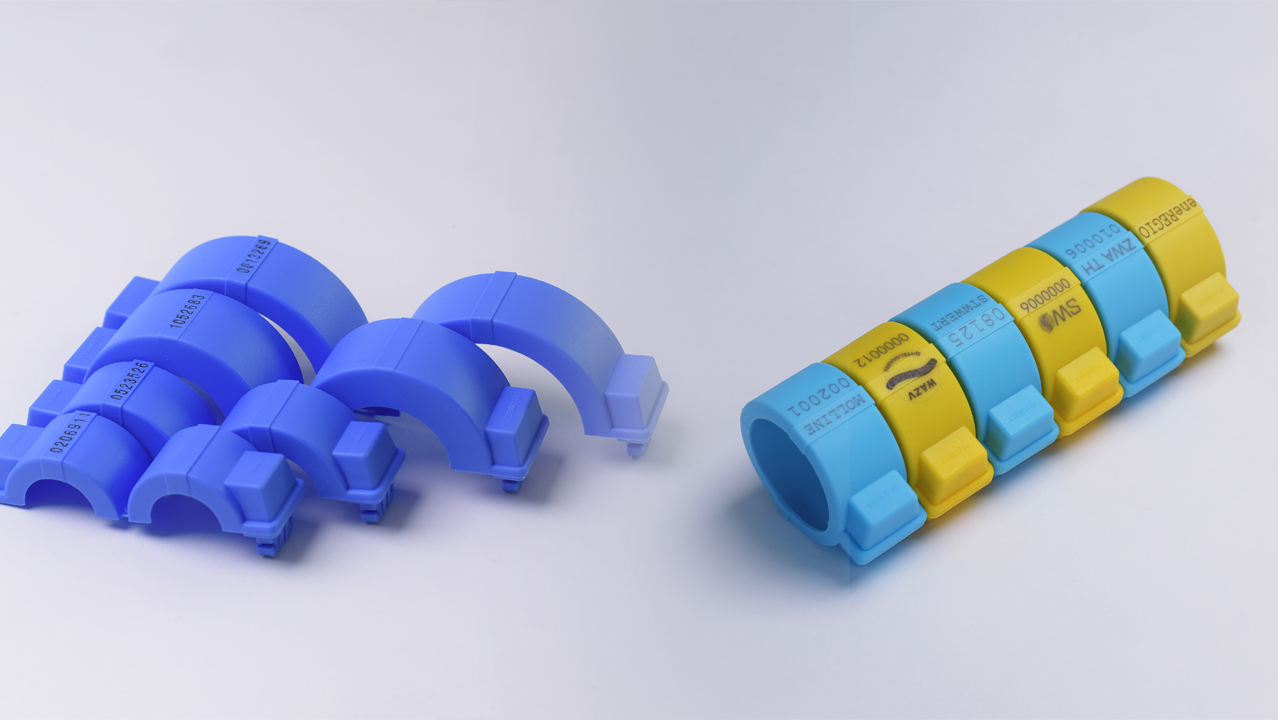 Sealing clamps
Sealing clamps for perfect security. In different designs and colors. Individual personalization possible with us!
Seals
From universal to special. Here you get a large selection of personalized seals for every application!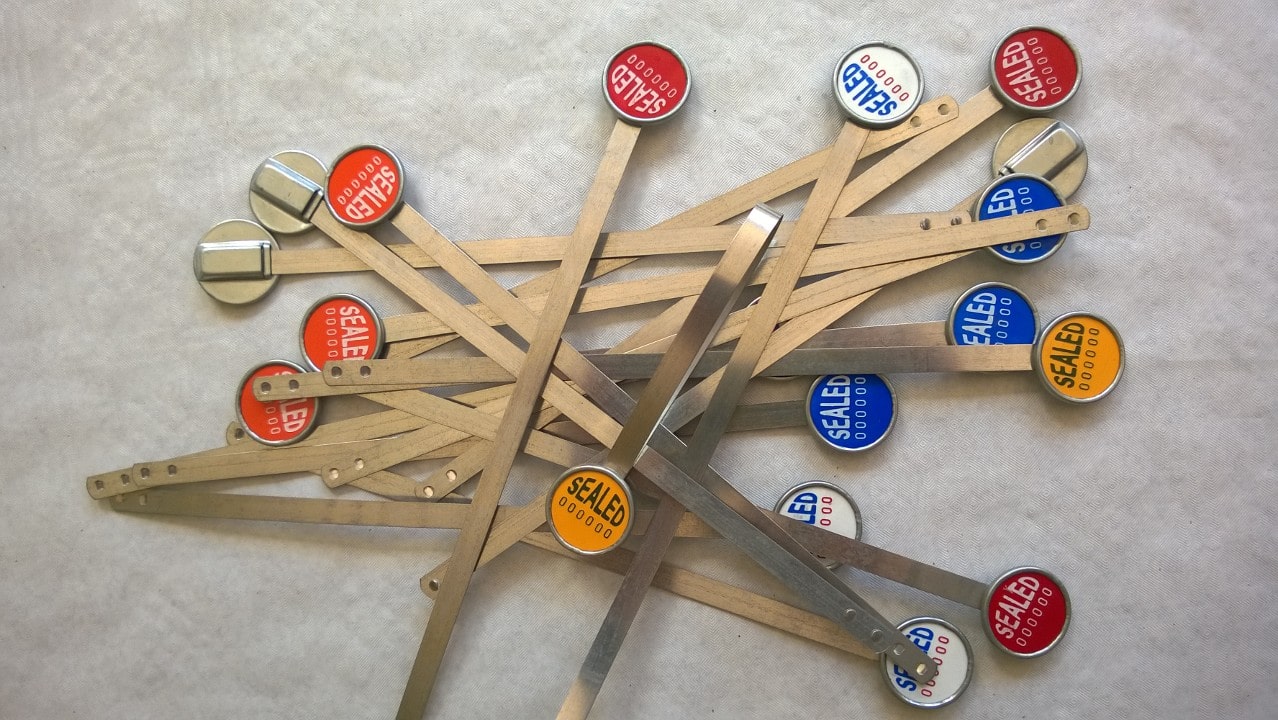 Special seals
Do you have special wishes and requirements for your seals? We offer you a large selection of special seals. Browse through our extensive product range.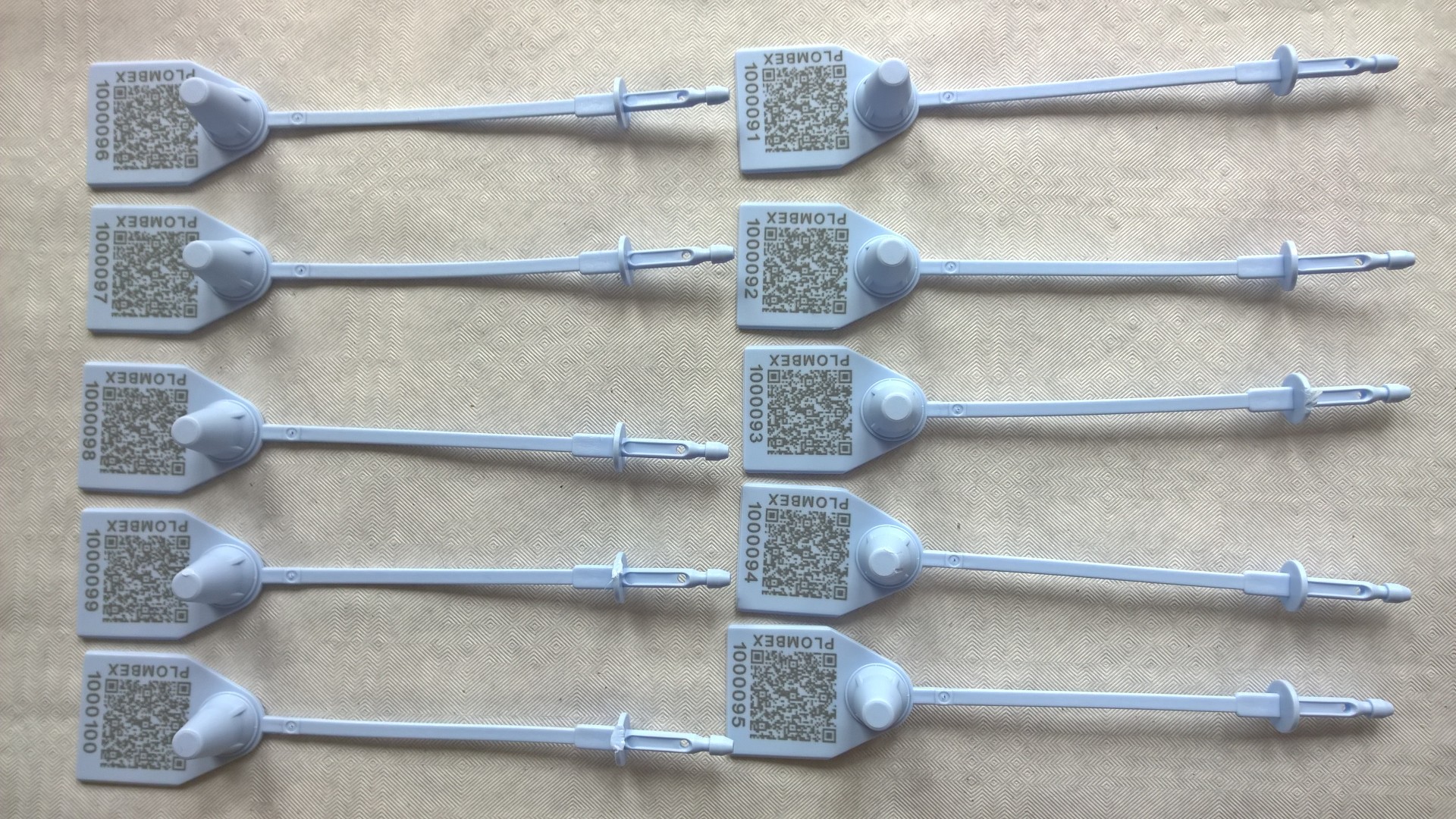 Seals with QR-Code
PLOMBEX is now supplying a security seal with a QR code that can be read out with any smartphone when it is put on.
PLOMBEX was founded in 1996. Safety seals/sealing clamps of PLOMBEX offer many possible applications. In addition to securing, they are used for storage control, product marking and proof of origin.
Our safety products are used by many city utility companies, water associations, energy suppliers but also meter producers (gas, water, power). All products are safe from manipulation!
A consecutive number and – if desired – additional company print customize our sealing clamps/safety seals. No tools are needed for installing the safety seals or sealing clamps. The conventional heavy sealing pliers are not needed. (No costs for annual new stamps!) Depending on application, the safety seals can be delivered with a thicker or thinner wire, i.e. length or thickness of the wire is determined by the customer's wish. Feel free to
contact us
about more information or samples.
Infinitely adjustable pull-through seals
For sealing, pull-through seals made of plastic are available in various colors. The RP 15 model is made of tear-resistant polypropylene and can be used in many areas without any complications.
We provide you with a suitable security seal for every need – including a QR code for convenient documentation and transmission of the installed seal data (number, location, time, etc.) via smartphone.
Our portfolio also includes:
Universal seal PSW 97
Twiggyseal
Anchorseal
various special seals
Contact us if you have any questions about our sealing clips or security seals or would like to request a sample. We are happy to assist you!
Seals for important measuring devices
Gas meter and water meter
A secure seal is necessary so that consumption meters cannot be manipulated. We have colored, numbered water meter seals in our range, which of course can also be used for other types of meters. This effectively prevents unauthorized persons from influencing the measurement results unnoticed. You can also order the right size of sealing wire from PLOMBEX.
Sealing clamp for the gas meter
To prevent attempts to defraud in terms of gas consumption, it is also possible to protect the gas meter with a sealing clip. This is attached to the supply line and cannot be reused after it has been removed. So it is immediately recognizable whether someone has tampered with it.